7th Annual CCT Conference: Suffering & the Good Life
Thursday, April 19
Biola University Center for Christian Thought
A 2-day academic conference exploring Christian Scholarship on Suffering & the Good Life, featuring keynote talks, colloquium sessions, and scholarly networking opportunities.
Register
A 2-DAY ACADEMIC CONFERENCE EXPLORING SUFFERING, FOCUSING ON THE FOLLOWING QUESTIONS:
What are the conditions under which suffering plays a role in bringing about human flourishing?
In what ways is flourishing in the context of suffering contingent on the response of the sufferer?
What are the psychological effects of suffering and which of these are conducive to character development?
Are there intentional practices the sufferer can adopt to raise the likelihood that suffering conduces to positive growth and change?
What light do recent studies on post-traumatic growth shed on the foregoing questions? What further scientific work bears on them?
What is the relationship between suffering and pain?
Is there a distinctly Christian approach to the experience of suffering and its connection to happiness?
How might churches and other voluntary associations help their members harness suffering for good in their lives?
About
A 2-day academic conference exploring Christian Scholarship on Suffering & the Good Life

KEYNOTE ADDRESSES
FEATURING THOUGHT LEADERS FROM VARIOUS ACADEMIC FIELDS
FRIDAY MAY 5 EVENING BANQUET
CELEBRATING A YEAR OF RESEARCH ON SUFFERING & THE GOOD LIFE
SATURDAY EVENING RECEPTION
FEATURING DELICIOUS FOOD & BEVERAGES
Speakers
Eleonore Stump (St. Louis University)
Miroslav Volf (Yale Divinity School)
And many more to be announced soon
Contact
cct@biola.edu
562-777-4081
@BiolaCCT
FAQ
Where can I stay?
Many visitors to Biola University stay at the Holiday Inn La Mirada or Residence Inn La Mirada.
There are no on-campus housing options.
Is food included in the price?
Yes, every registration option includes light breakfast refreshments each morning, and lunch on both days. The dinner banquet on Friday, April 20 is only available for the full-conference registration price.
Is there a discounted rate for attending only one day? 
No, we only offer registration for the full conference.
What is the Center for Christian Thought?
Biola University's Center for Christian Thought exists to reconnect Christian Scholarship with the Academy and the Church. For more information, visit cct.biola.edu.
What is The Table?
The Table is a resource of the Biola CCT focused on reaching out to thoughtful Christians with transforming Christian wisdom, from a variety of perspectives and disciplines and themes. Check out The Table online.
This event is made possible by the generous support of the: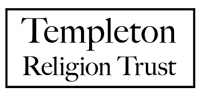 Wisdom for Your Inbox
Sign up to get the latest resources from The Table, straight to your inbox.